Fakers & Scammers!
Hey guys,
So unfortunately given the huge issue that this is becoming, I have had no choice but to address it here on my official site so that people will believe it is actually me.  First off let me say that I am from California, USA and living in Denver, Colorado in the USA, I am NOT from or living in Ghana or any other city/country.  I am not sick and I have not been kidnapped.  I would never ask you for money unless you were purchasing my merchandise or a custom video.
Thousands upon thousands of dollars have been sent to fakers & spammers conning my fans.  It's sick & sad how people impersonate me and manipulate others into supporting them with some sob story.  Please report any fake profiles, I know there are many on Facebook alone. You guys wouldn't believe the emails I get from people once they found out who the girl in the pics really was. I'm so sorry and I wish there was something I could do.  The only thing I can do right now is try to bring this to the attention of as many people as possible.  Below is a selection of the edited photos of me that these awful people are using: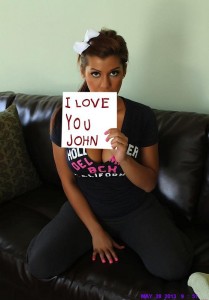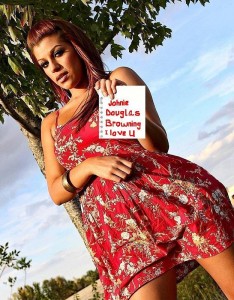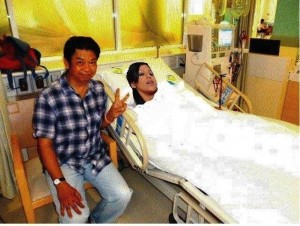 I would never send you a copy of my ID to 'prove' who I was.  No one in their right mind would.  And in any event I don't actually have a passport, so don't fall for the following: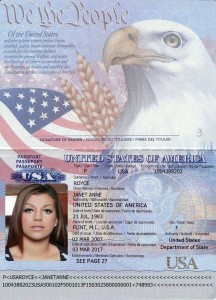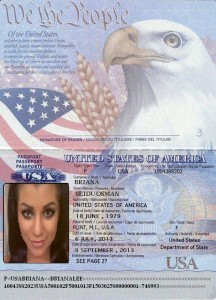 I am not on ANY dating sites so if you see my photos on any then know that it is definitely not me!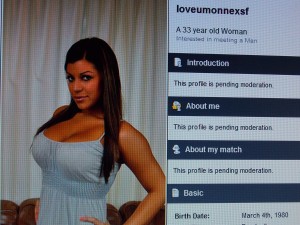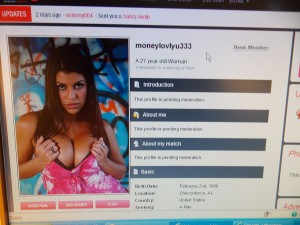 Ok, so to make things easier for everyone, here is a list of links to my only OFFICIAL social media profiles, all others are fakes so please report them if you see them:
Twitter - http://twitter.com/briana_lee_xx
Facebook - https://www.facebook.com/briana.lee.90260
Facebook Fan Page - https://www.facebook.com/BrianaLeeFans
Instagram - realbrianalee
YouTube - http://www.youtube.com/user/brianaleevids
Dailymotion - http://www.dailymotion.com/BrianaLee

If you do come across any fake profiles anywhere else then please email as many details about them as you can, then I can hopefully get them shut down.  I have created a special email address for people to use just for this issue which is brianaleefakers@gmail.com  Either myself or a colleague will get back to you as soon as we can.
Once again I can only apologise to the people that have been the victim of one of these scams but I will say that given the age that we live in you must be 100% sure of the facts before sending money to anyone!
Thanks for reading,
Bri xo