Archive for
February, 2015

Hey hey,
So I recently had an awesome fan buy me a new fuck buddy toy!  I premiered it in my most recent member show and the response was pretty awesome!  So much so that I thought I'd write a quick blog about it and post some screen shots from the show.  It's the most realistic toy I've used and at the right angle actually looks like I'm fucking a real dude!!  Take a look at the pics and you'll see what I mean!  There's even a small video at the bottom as well.  ;)
I am now accepting custom videos of me using this toy so get yours now by emailing me at briana@brianaleeextreme.com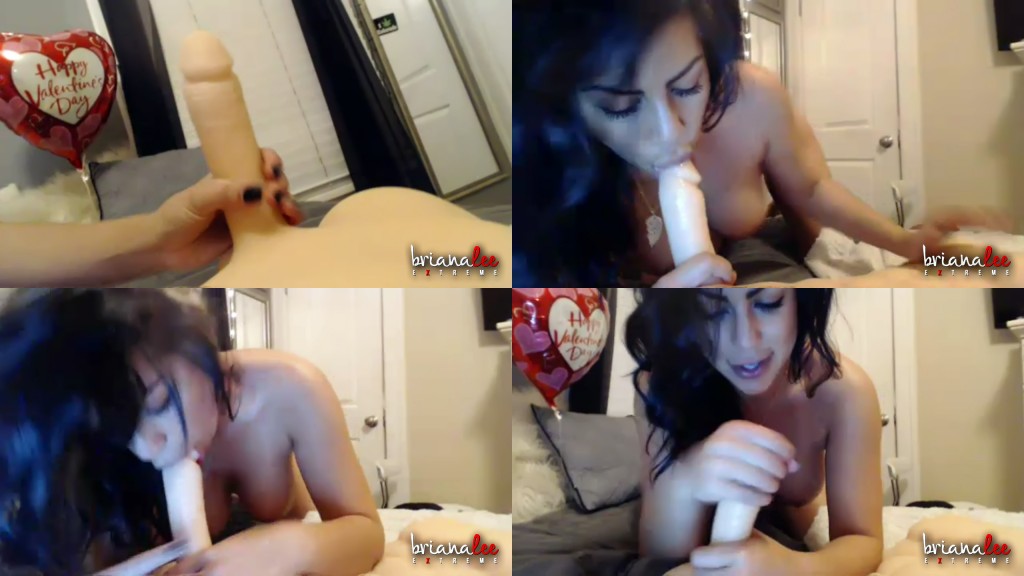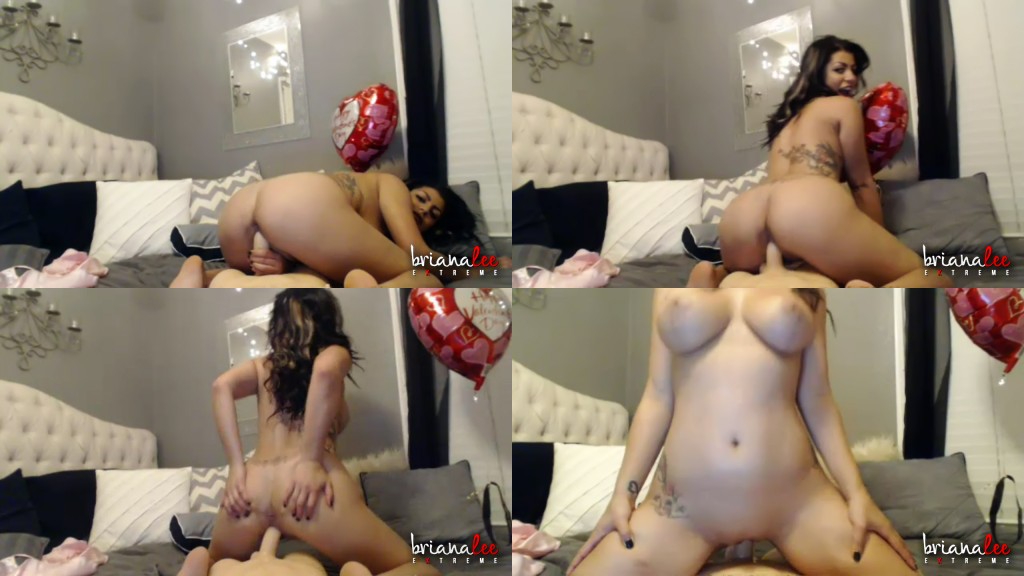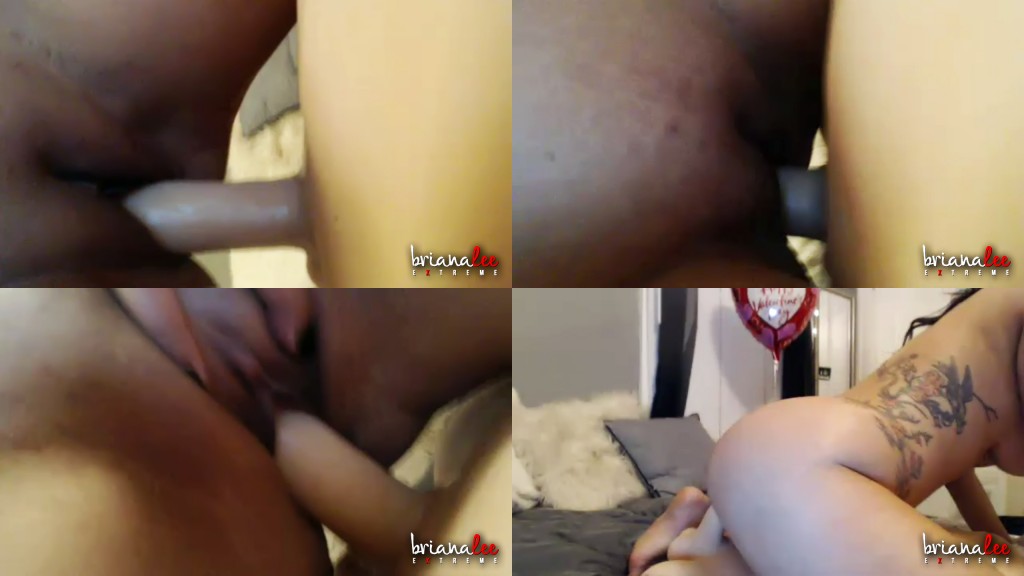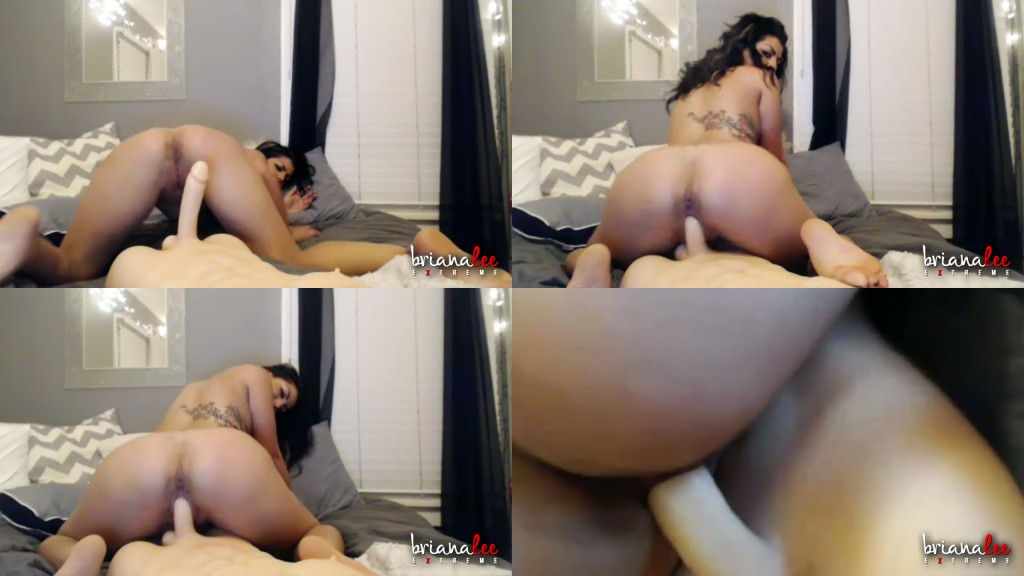 Hey guys!
So it's a week since I got home from my Vegas trip!  What an AWESOME time I had!!  I loved the place I stayed in and it had some amazing views from the balcony, like this:
Of course one of the main reasons I was there was to attend the AEE Expo at the Hard Rock Hotel.  I had super fun working in the Clips4sale booth.  Everyone was super nice and I loved interacting with all the guys that were there.  I even got on the mic and took part in some of the live fetish demonstrations that were taking place throughout the day.  :)  I even got to spank my own sister in the booth!  Haha.  We managed to catch it on camera along with some of the other action:
And then as most of you know it was my Birthday while we were in Vegas as well sooooo of course I had to celebrate it while I was there.  Had an awesome night at a new club called Life on the strip on the Friday.  I would go in to further details but you all know the rule, what happens in Vegas stays in Vegas.  ;)  Let's just say it was a wild time!  :)  Also, for my birthday my friends booked a Penthouse Suite at The Bellagio for us to stay the night in.  What a fantastic experience that was.  As we were there we decided to have my Birthday dinner there in their awesome buffet.  I had a couple of my sexy friends join me as well.  The awesome Amber Hahn and Cassidy Nicole.  They helped to make it a super fun night.  :)
As I had the super nice room we also decided to shoot some content for my site, an example of which is below.  You can look forward to seeing to very soon!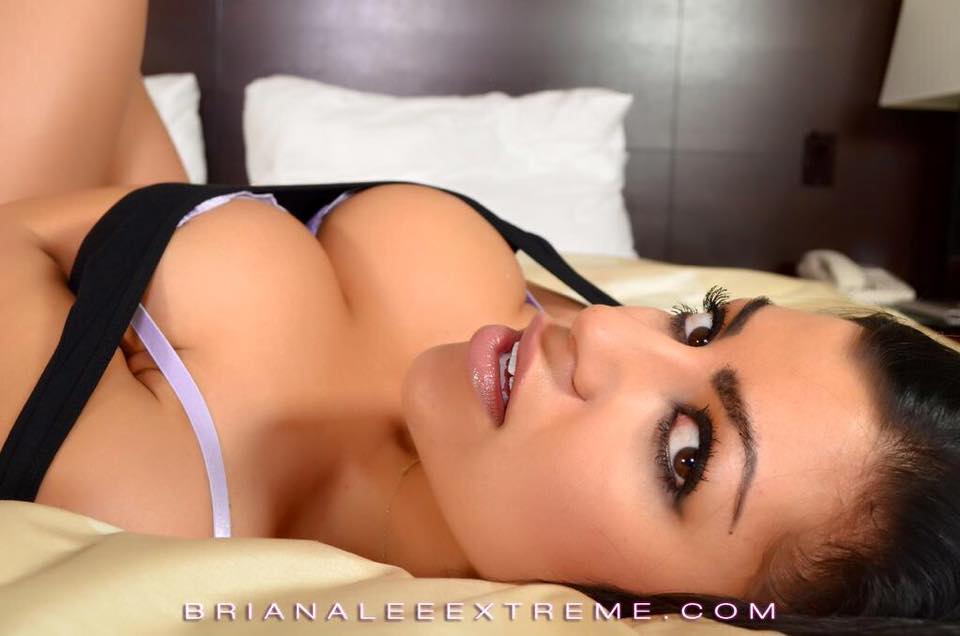 All in all I had an amazing time while I was there, thank you to everyone that help contribute to the weekend and of course everyone that spoiled me for my birthday!  Remember if you did buy me a gift from my wishlist and you haven't already, send me an email at briana@brianaleeextreme.com with the order confirmation and I'll spoil you right back!
Bye for now!
Bri xo