Archive for
November, 2013
Hey guys!
So as many of you probably know I have stepped up the amount of girl/girl content that I've been shooting recently.  Much to most of your appreciation I would imagine.  ;)  There are full HI-Res photo sets and HD videos already on my site with more on the way.
I have also been camming with the ever sexy and complete sweet heart Jayla Diamond on Streamate for the past couple of weekends as well.  So I thought I would share some sexy screen caps of what we got up to on cam and show those who missed them what they missed out on.  :)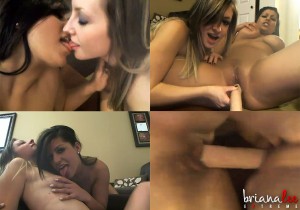 She has even made a couple of guest appearances in my weekly, hour long, member shows as well.  A preview of which is below.  Remember, all of my member shows are recorded and are available for download in the archive area of my site.  So you can watch them over and over.  :)
I hope you enjoy all the sexiness and I'll speak to you all soon!
Much Love,
Bri xo