Archive for
January, 2013

Hey Guys!
Firstly let me wish everyone a happy 2013! 

As so much has happened recently and there is so many up coming events happening in my life I thought I would update you on a few of them.
So I had an awesome Xmas this year!  I spent it in Denver with my Sister and her family including my new 8 week old nephew!  He is so cute and cuddly and he totally loves his Aunty Bri!  Hehe.  As part of my Xmas present to my Sister and Brother in Law I looked after him for a few of the days I was there so that they could get a few full nights sleep.  I haven't had too much experience with babies but I totally enjoyed it!  It was hard to leave when I had too.  I already miss them all.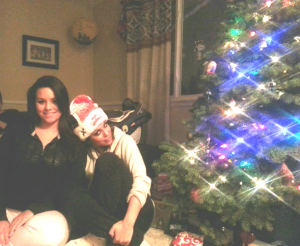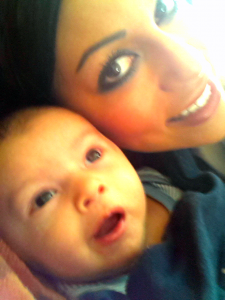 I had a pretty quiet New Years this year by my standards.  Spent it with a few of my friends at a party.  I did however get to wear my totally sexy dress that seem to go down very well with a lot of you guys!  ;)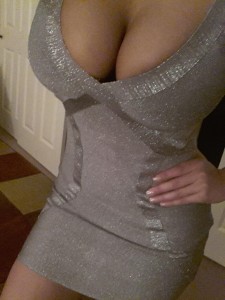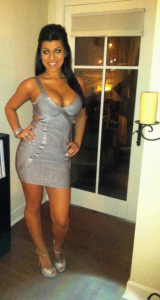 It's now less than 3 weeks until my 25th Birthday!!  As it's my golden birthday I wanted to mark the occasion in a special way.  So I've decided I'm going to throw a party….but not just any party….I'm gonna have a Roller Skating party at my local roller rink!!  It will be a fun filled Mexican Fiesta complete with live music provided by multiple DJs, catered Mexican food, pinatas, and birthday cake.  It's gonna be totally awesome, I can't wait!
Of course if you guys wanna buy me a gift for my Birthday you can buy me something off of my Amazon wishlist.  Any gifts that you buy will be totally appreciated and of course I always spoil you back.  ;-)
Also in February, as well as it being Valentines Day, the 2013 edition of the Miss Freeones contest kicks off!  I was totally blown away last year by all of your support.  You guys helped me to win the Best Cam Girl category and come runner up in the Best Adult Model category as well.  I hope that I can retain my title this year but I know the competition is going to be tougher than ever.  If you do want to help support me now you can go join up FREE and become a Freeones member and start posting on the forum.  Freeones members get more voting power in the contest so it's worth doing.  You can sign up for a totally FREE account here.  I will post more about the contest closer to the start date but if you do want to check my profile etc out you can here.
So with school starting as well as a few other things going on in my life the next few months are gonna be busy busy for me but of course I'll keep you updated as much as I can.

Much Love to you all,
Bri xo