Archive for
June, 2013

Hey Guys,
So I know it's been a while since I posted a new blog but I've been a pretty busy girl over the last few months with work, school etc.  Anyway I decided it was time to sit down and write one so as it's only just over 3 weeks away now (12th – 14th July) I thought I'd talk about the Exxxotica convention in Chicago.  :)
Yes I will be appearing there again this year and I will have my own booth so feel free to come along and say hi!!  I'll have plenty of merchandise items with me so if you want say a signed 8 x 10 I can hook you up!  ;)  I love doing conventions as it gives me a chance to interact with all my fans face to face instead of over the net.  And it allows you guys to see me in person.  Of course all the other sexy ladies being there as well helps.  :)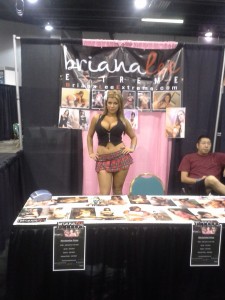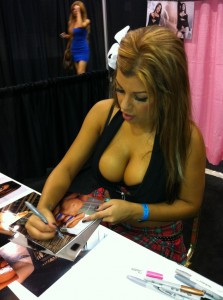 Talking about sexy ladies, I thought it was about time I shot some new girl/girl content for my site and what better chance will I have than at Exxxotica.  I'm currently organizing a shoot with 2 or 3 pretty big names so stay tuned for that.  It promises to be seriously hooooot!
Over that weekend I will also be shooting footage for a video I am going to be putting together which will give you a behind the scenes look at what goes in to a weekend like this.  You'll be seeing a side to me that you may not have seen before and I'm excited to share it with you.
Well anyway I hope you are as excited for Exxxotica as much as I am.  If you need to buy tickets or need any other info about the convention you can find it here http://chi.exxxoticaexpo.com/
Hopefully I'll see you there!
Much Love, Bri. xo