Briana
This user hasn't shared any biographical information
Posts by Briana

Hey guys,
So I thought I would write a quick blog telling you about some awesome content that is coming to my site and my Clips4sale store in the upcoming few weeks.
So a couple of weeks ago the gorgeous Miss Amber Hahn came to stay with me for a couple of days.  Of course while she was here I had to shoot some new content with her so we decided to shoot some awesome fetish videos.  Fetishes included JOI (Jack Off Instruction), foot fetish, degrading and smoking fetish.  These videos will be coming to my Clips4sale store over the next few weeks.  You view my store and all of the videos previews here.  I've posted some screen caps from them below.  ;)
Foot Fetish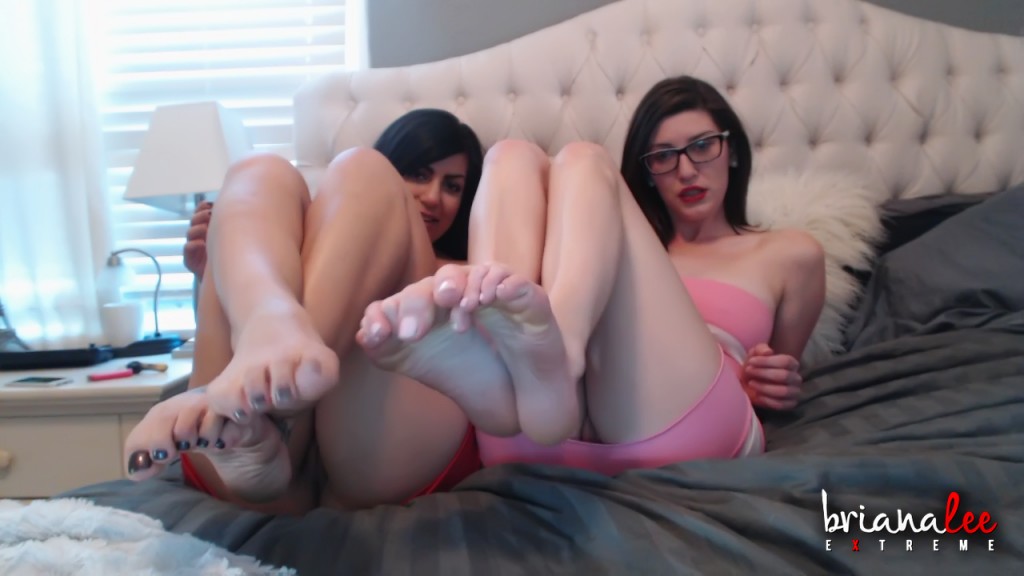 Smoking Fetish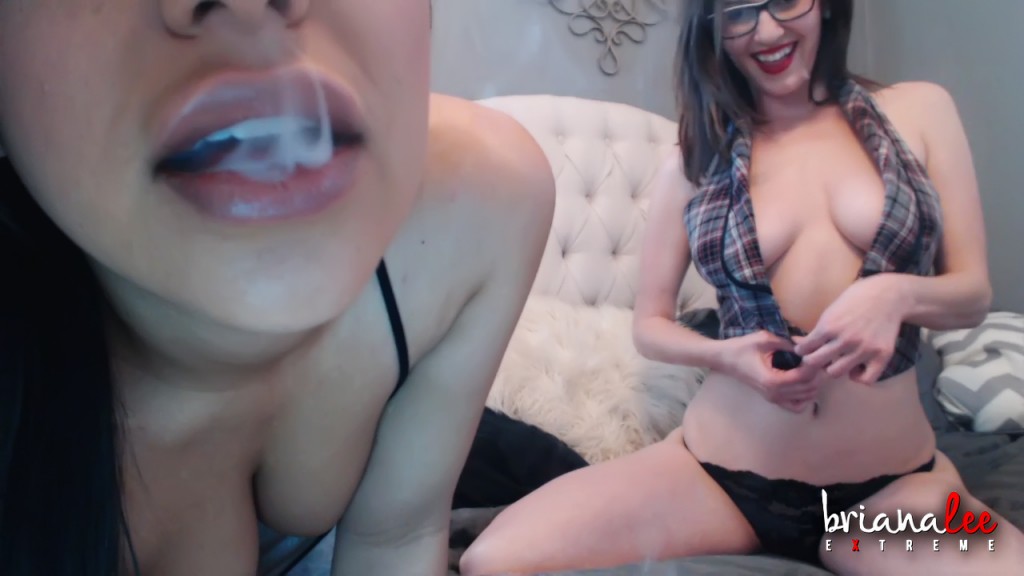 Jerk Off Instruction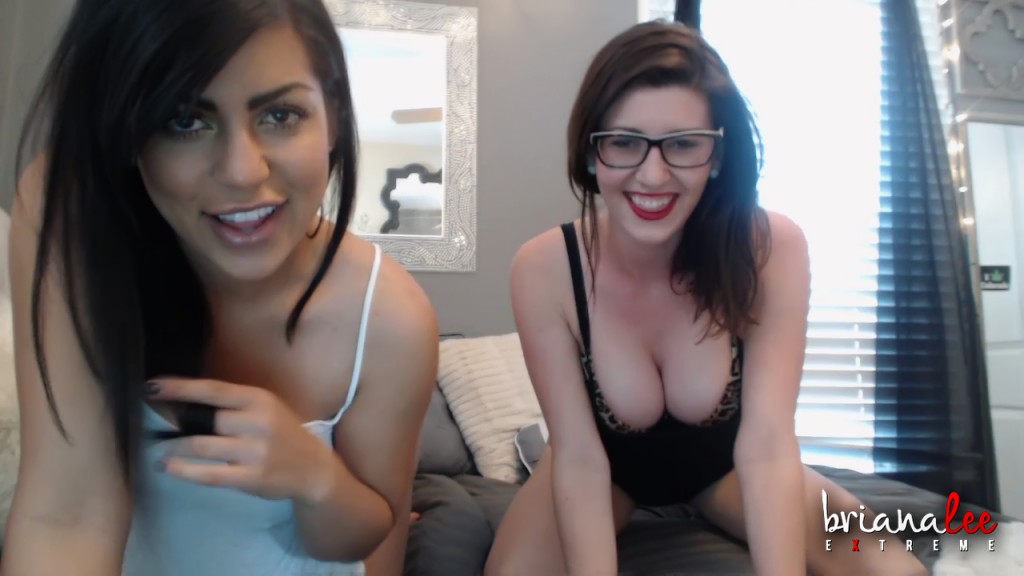 Also while she was here it was Mardi Gras so we decided to shoot a Mardi Gras photo set.  This will be coming to my site very soon.  ;)  Preview below…..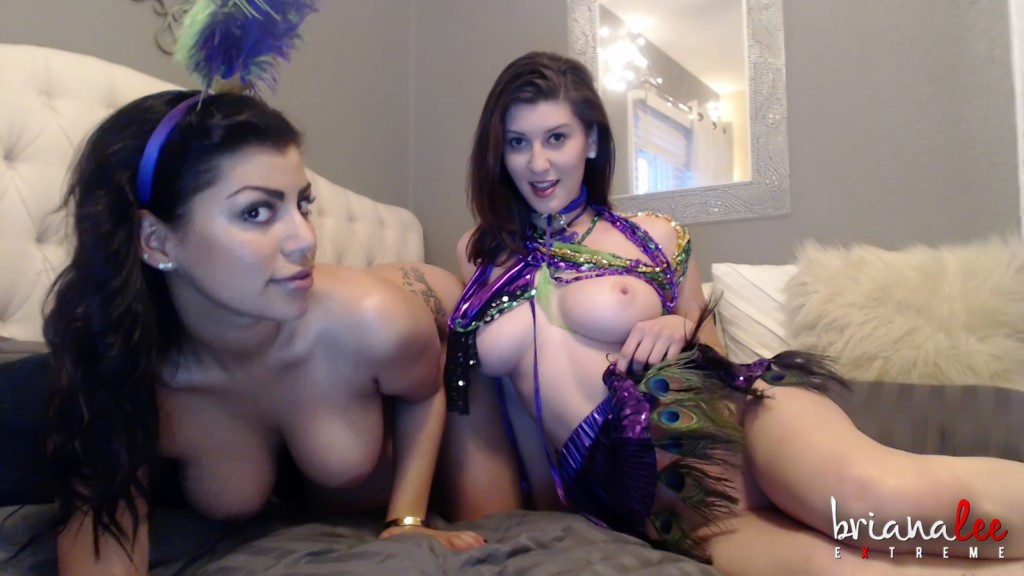 If you ever have any ideas or things you want to see me do in my photo sets and videos for my site then please let me know!  You can email the ideas to brianaleeextreme.com@gmail.com and you never know, in a few weeks you may see it on my site.  ;)  And of course if your fetish is very specific then why not get your very own custom video from me.  Email me at briana@brianaleeextreme.com for all custom video enquiries.
Much love,
Bri xo

Hey hey,
So I recently had an awesome fan buy me a new fuck buddy toy!  I premiered it in my most recent member show and the response was pretty awesome!  So much so that I thought I'd write a quick blog about it and post some screen shots from the show.  It's the most realistic toy I've used and at the right angle actually looks like I'm fucking a real dude!!  Take a look at the pics and you'll see what I mean!  There's even a small video at the bottom as well.  ;)
I am now accepting custom videos of me using this toy so get yours now by emailing me at briana@brianaleeextreme.com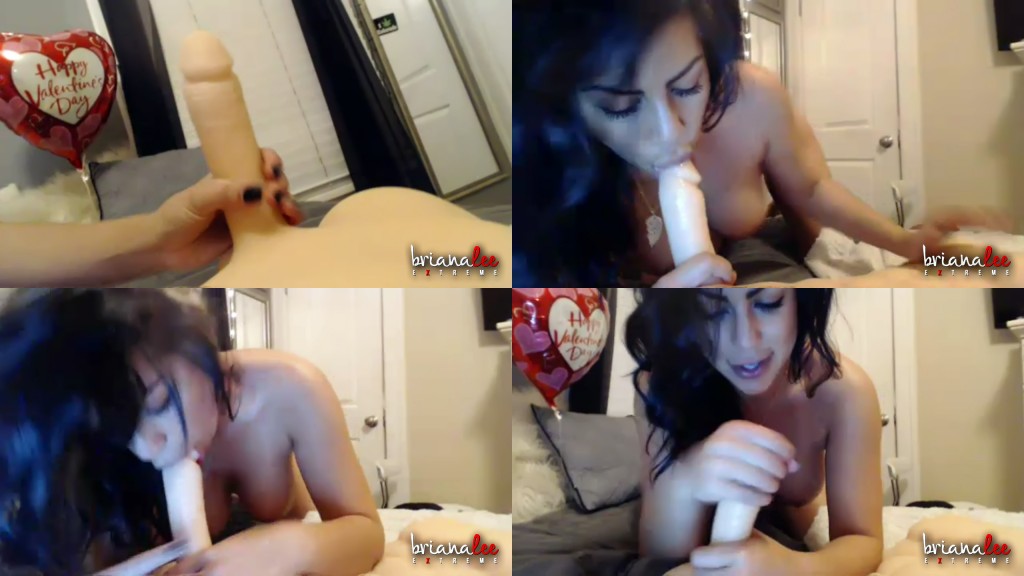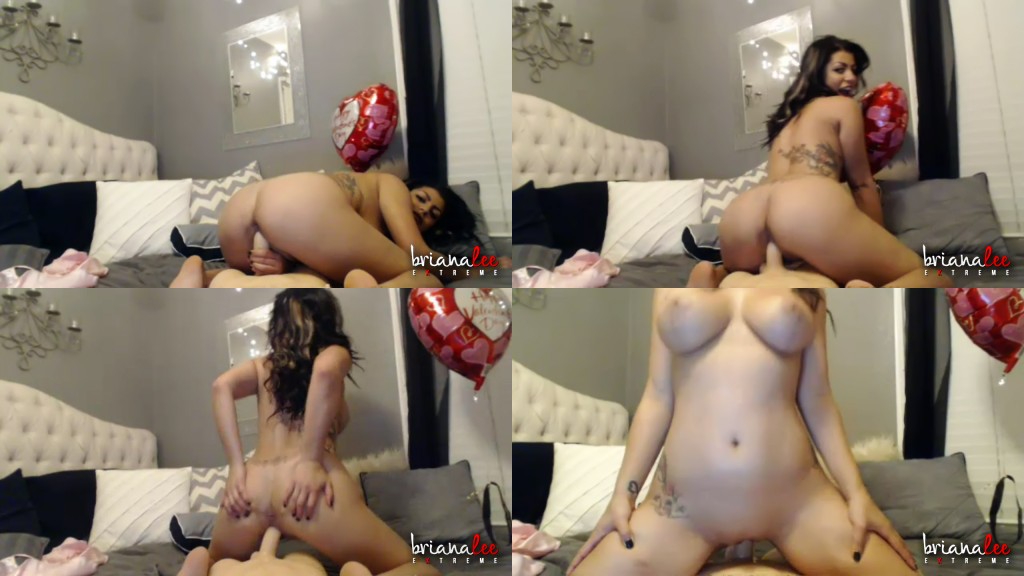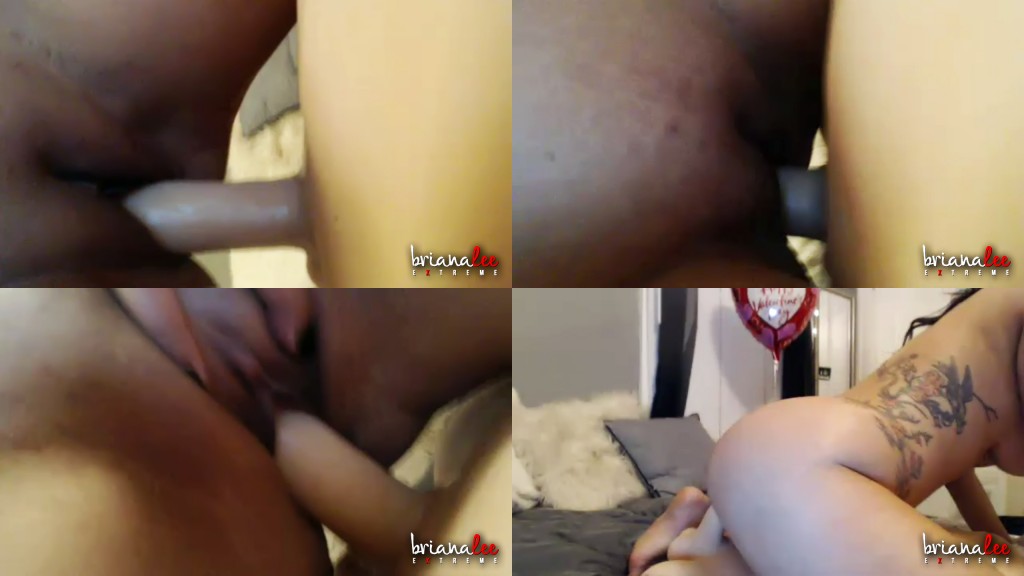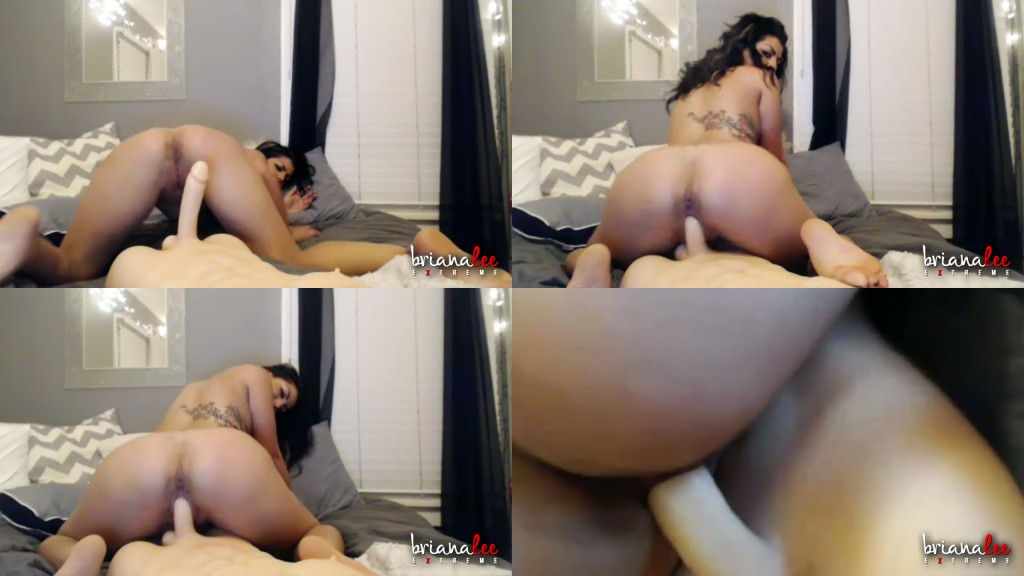 Hey guys!
So it's a week since I got home from my Vegas trip!  What an AWESOME time I had!!  I loved the place I stayed in and it had some amazing views from the balcony, like this:
Of course one of the main reasons I was there was to attend the AEE Expo at the Hard Rock Hotel.  I had super fun working in the Clips4sale booth.  Everyone was super nice and I loved interacting with all the guys that were there.  I even got on the mic and took part in some of the live fetish demonstrations that were taking place throughout the day.  :)  I even got to spank my own sister in the booth!  Haha.  We managed to catch it on camera along with some of the other action:
And then as most of you know it was my Birthday while we were in Vegas as well sooooo of course I had to celebrate it while I was there.  Had an awesome night at a new club called Life on the strip on the Friday.  I would go in to further details but you all know the rule, what happens in Vegas stays in Vegas.  ;)  Let's just say it was a wild time!  :)  Also, for my birthday my friends booked a Penthouse Suite at The Bellagio for us to stay the night in.  What a fantastic experience that was.  As we were there we decided to have my Birthday dinner there in their awesome buffet.  I had a couple of my sexy friends join me as well.  The awesome Amber Hahn and Cassidy Nicole.  They helped to make it a super fun night.  :)
As I had the super nice room we also decided to shoot some content for my site, an example of which is below.  You can look forward to seeing to very soon!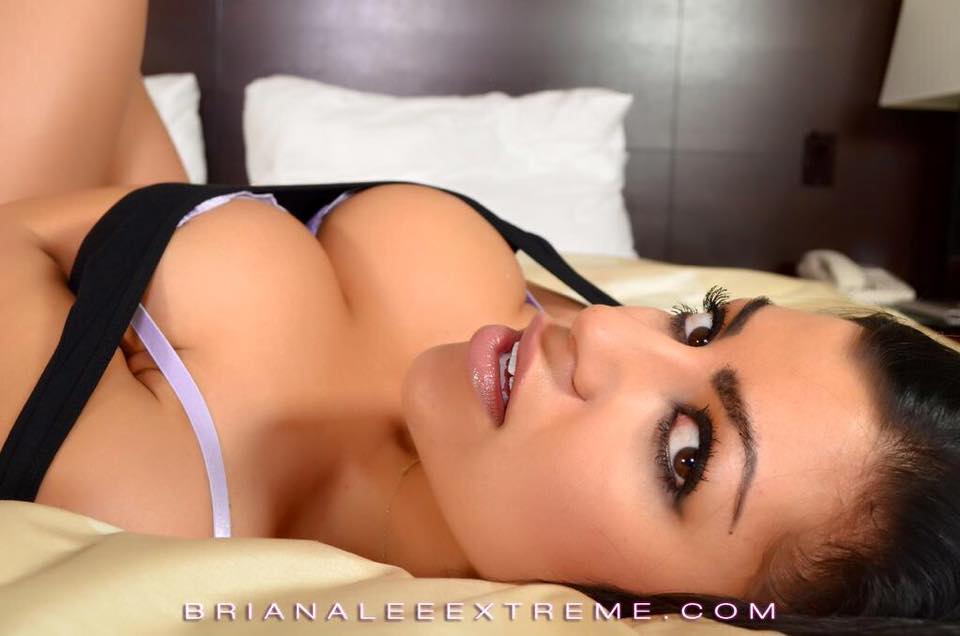 All in all I had an amazing time while I was there, thank you to everyone that help contribute to the weekend and of course everyone that spoiled me for my birthday!  Remember if you did buy me a gift from my wishlist and you haven't already, send me an email at briana@brianaleeextreme.com with the order confirmation and I'll spoil you right back!
Bye for now!
Bri xo
Greetings guys,
As some of you may know, January is my birthday month!!  This blog post is dedicated just to that.  I will be celebrating in Vegas while I'm in town working the AVN expo which is going to be awesome fun.  If you're in town then come stop by the Clips4sale booth.  I would be happy to meet you!  I'm going to be in the booth on the Friday 4:00-8:00pm and the Saturday 12:00-4:00pm.
The link below is to my wishlist, I have had a few fans request for me to post it publicly, so now it is easily obtainable.  I am doing gift exchanges for anyone who decides to spoil this birthday girl.  :)
http://www.amazon.com/registry/wishlist/2WU6WBPD4BDJI
Thanks for reading & have a great day my friends.
Bri xo
Hey guys,
As a small gift from me to you here's a quick video made up of some of the super hot content that will be coming to my site in the new year!  Happy Holidays!!

Hey guys
So I've just got back from my working weekend in LA.  I'm totally exhausted from shooting 3 days straight.  Got to shoot with some sexy babes though so that made it easier.  ;)  Now that I'm back home I've started putting my Christmas Tree up so I'm feeling extra Christmassy…..soooo I've decided to do an extra special gift exchange from now up until Christmas Day!
What this entails is that for every $15.00 that you spend on buying me gifts from my Amazon wishlist I will send you 2 videos from my Clips4sale store (and some other yet to be seen videos as well)  If you spend $50.00 then I'll also send you a pair of my panties or a signed 8 x 10 (US shipping addresses only I'm afraid)  You can take a look at my wishlist here:
http://www.amazon.com/Briana-Lee/wishlist/2WU6WBPD4BDJI
Top of my list at the mo are gift cards, they always come in useful.  :)  Once you've bought the item and you have received the dispatch notification and tracking details then email it over to me at briana@brianaleeextreme.com and I will send you your gifts.  Please note that until the items are dispatched then I cannot send you your gifts, this is down to awful people in the past sending me order confirmations and then cancelling the order when I had sent them their gifts.
If you don't feel like you want to buy me a gift then at least think about donating something to my Virtual Food Drive.  The minimum donation is just $5 which could change a family's life this Christmas.  The link where you can donate is:
http://fbr.convio.net/site/TR?pg=fund&fr_id=1050&pxfid=5800
And as there's not much sexiness in this blog so far….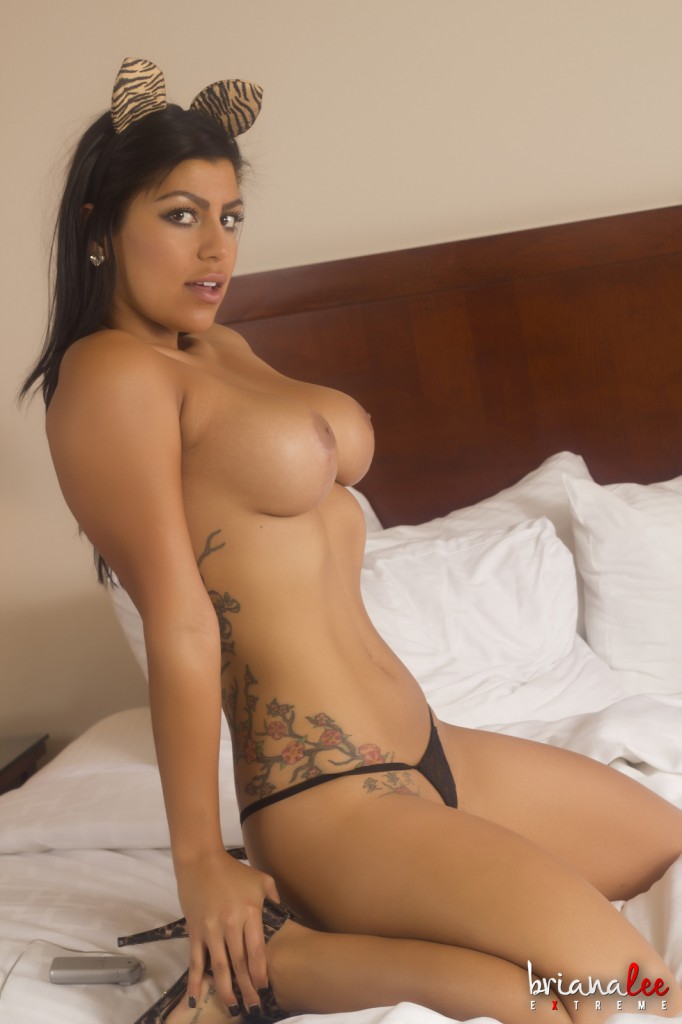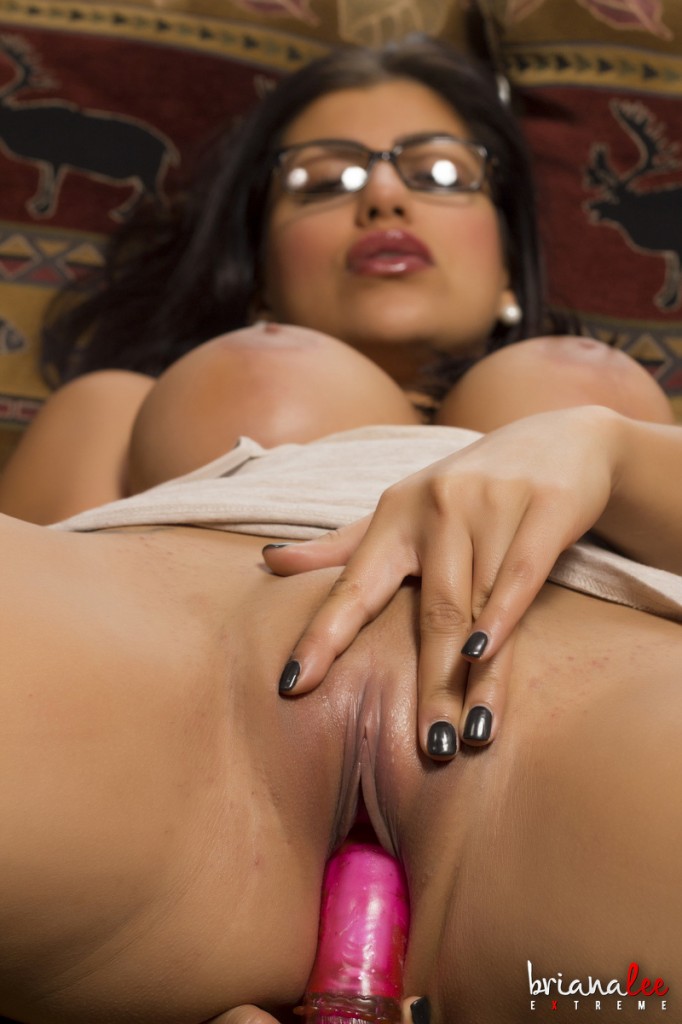 Much love and Happy Holidays to you all!
Bri xo
Hey guys,
So as a lot of you may already know a few months ago I set up a Virtual Food Drive with the Food Bank of the Rockies charity.  This charity dedicates itself to provide meals to those who cannot afford to feed themselves.  I'm over half way to my goal but still have a long way to go.  As we are coming in to the holiday season. and winter is firmly upon us, these people need our help more than ever.
So I'm calling on you, my wonderful fans to help me reach my goal and help a starving family this winter.  The minimum donation is just $5.00 and given that only $1.00 can buy 4 meals it means you would be providing 20 much needed meals.  For the full details about the charity and to make donations then click on the link below which will take you directly to my food drive page:
http://fbr.convio.net/site/TR?pg=fund&fr_id=1050&pxfid=5800
On top of this, my sister and I will also be volunteering at Project Angel Heart this holiday season.  This is a charity that provides meals to people in Colorado who have life threatening illnesses.  They actually travel round and deliver the meals to people who find it hard to or who just cannot leave their houses due to their illness.  Again, full details about the charity and how you can volunteer can be found in the link below:
http://www.projectangelheart.org/volunteer/adult/
So if you can spare a few dollars to donate or even spare a few hours to volunteer then do it.  Let's all get together to help those less fortunate than ourselves this holiday season.
My thanks in advance,
Bri xo

Hey guys!
I can't believe it's already been a week since I was at the Exxxotica convention in New Jersey!  Had a huge amount of fun while I was there and got to meet sooo many lovely people, fans and other sexy models as well.  Took some video while I was there which you can watch below.  Also took some pics with some of the lovely ladies that were there which I thought you might like to see.  ;)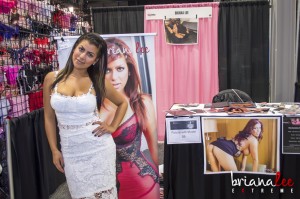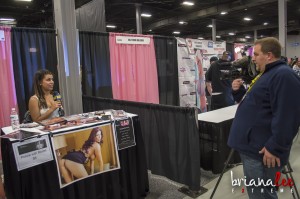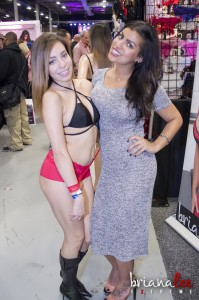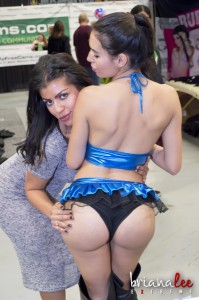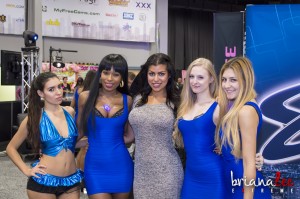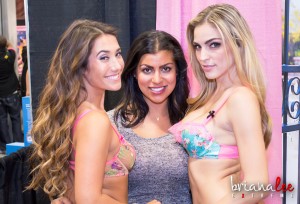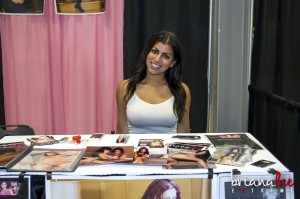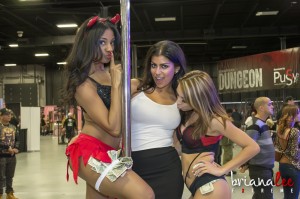 Well I hope you enjoy the little video and the photos and I hope that I will see more of you guys over the next few months at the next conventions that I will be attending.  In January I will be in Vegas for the AEE Expo, in March I will be attending the first ever Camming Fest expo in LA and hopefully I will be attending the Exxxotica in Chicago in July.  It's always super fun so I hope to see you soon!!
Much love,
Bri xo

Hey friends and fans,
I hope you are all having a decent day and thank you for stopping by to read my blog.  :)  I wanted to add this personal entry because it was bothering me a bit that the public was confused as to what I did with my breasts, so here I am to inform anyone who may have been misconceived.
Since the age of 12-13 when I hit puberty and sprouted D cup breasts in 6th grade, I've had to deal with properly supporting my chest.  All of my life I had anywhere from D to DDD boobies depending on my weight (which fluctuated often).  They were, over the years, getting saggier and as a nude model, my body looking attractive is essential to quality work.  In Aug of 2014 I had a minor procedure done known as a mastopexy.  It's a fancy term for a breast lift.  Nothing to do with the muscle, just tissue, and certainly no implanting of any kind.  Mostly just tissue and fat removed and reshaped. My doctor also suggested I get an areola reduction (reducing the size of the nipple) since they were quite large and unproportionate to my breast.  Below are some photos showing what I have had done.  The top pic is a before and after example of someone that has had the same procedure as me.  The pics below that are examples of how my breasts look before and after the procedure, and you will see the scaring is exactly the same:
 Example

Before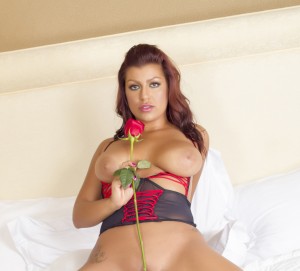 After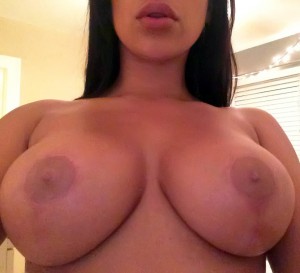 Comparison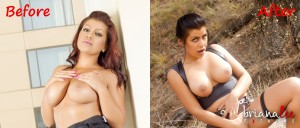 I had been asked over and over why I got "fake boobs", well as you can see from the pics above, I have not.  :)  I am on my way to a full recovery and my scars will heal more and more with time.  I thank anyone who understands and supports my situation.  It was never easy carrying those things around when they touched my chest lol.  :)  And to be honest it has boosted my confidence no end.
Thanks for reading,
Bri xo

Hey guys,
So now that the craziness of the Miss Freeones contest is over my thoughts now turn to the holidays that are coming up.  This is one of my fav times of the year.  A time for spending time with the family and being thankful for what we have.  Of course not everyone is as lucky and everyday is a struggle for them just to find something to eat.  This is why I started my Virtual Food Drive back in August.  I'm just over half way to my goal but now it's time to use some of that holiday spirit and pledge towards it.  Just a pledge as little as $5 will provide 20 meals to those who need it.  Click here to pledge and for more information about the fantastic work that all the people at Food Bank of the Rockies do everyday to help those in need.  Thanks in advance for your generosity.
The second thing I wanted to share was the fact that as of last week my site will now be updated with 2 lots of content every week!  So that's 2 photo sets and 2 HD videos every week, double the content for the same fantastic monthly price!!  And of course don't forget about the weekly hour long member shows as well and of course the fact that you get access to all of the other shows on Your Daily Cams for FREE!!  :)  There's lots of new sexy content on the way including some more girl/girl and even girl/girl/girl content which you're all gonna love!  Here's a little taster for you.  ;)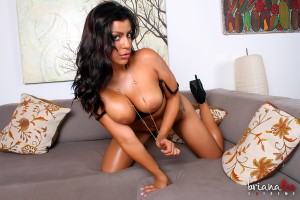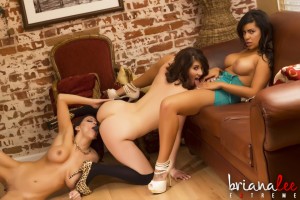 So that's something to look forward to huh?  ;)
Don't forget that I will also be attending Exxxotica New Jersey in a couple of weeks as well.  The convention runs from 7th-9th November and I will be there each day.  I have my own booth and will be doing meet and greets and selling merchandise as well.  For more info on the convention go check out their official site http://nj.exxxoticaexpo.com
See you guys soon!
Bri xo