Briana
This user hasn't shared any biographical information
Posts by Briana

Hey guys,
Sooooo I just wanted to drop you a line about The Exxxotica Fanny awards.  I'm proud to say that I have been nominated in the Cyber Hustla of the Year (Best Webcam Girl) category.  It is a fan vote to see who wins the award so I would appreciate any votes you can throw my way.  The voting closes on 12th April and you can vote once a day in each category from now until then.  The link to the voting page is below:
http://thefannys.com/nominee/category/cyber-hustla-of-the-year/
There is no sign up or anything required, all you have to do is click on vote by my name and enter the captcha.  :-)  And remember, you can vote every 24 hours!  :-)
I also wanted to let you all know that due to me moving to Denver really soon I am doing some very special deals on my merchandise which includes panties and other lingerie.  Email me at briana@brianaleeextreme.com for all the details.
Love to you all and thanks again for any support you can show.
Bri xo
P.S.  Due to the lack of sexiness in this post here's a couple of sneak peeks at my upcoming content!  ;-)  Enjoy!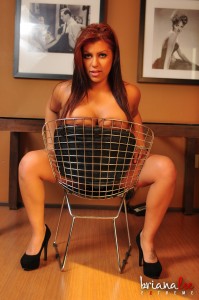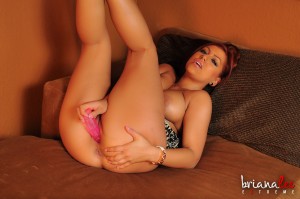 Hey guys,
As promised, I've finally got around to going through all the videos and photos that we shot in Vegas and put them together in this post to show you what it was I got up to.  :)
As most of you probably already know I got to work in the Clips4sale booth at the AVN Fan Expo which was a total blast!!  We were undoubtedly the most fun and interactive booth at the show.  We were actually demonstrating all kinds of different fetishes live for all of the guys there.  Things like toe sucking, tickling, trampling and even spit sharing!  I've put together a little video of some of the action that we caught on film to show you the sort of thing that was going on.  There's also some pics that we took as well.  :)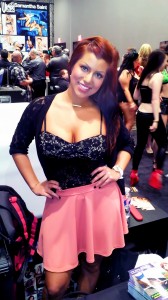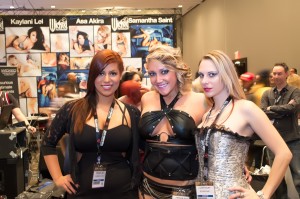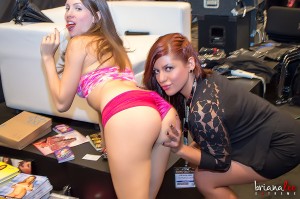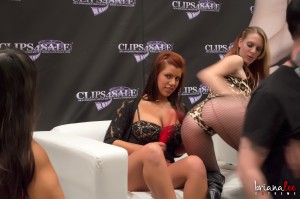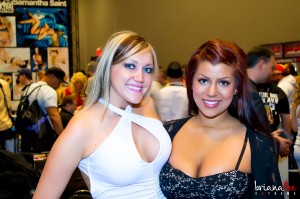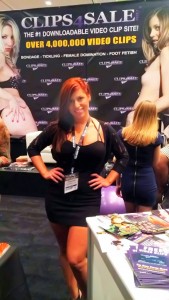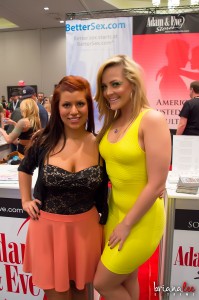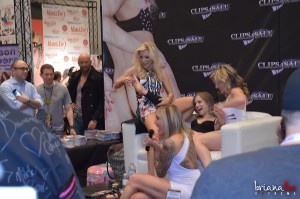 And of course while I was in Vegas I had to shoot some new content for you guys.  :)  So I met up with the ever sexy Jayla Diamond and shot a naughty girl/girl anal set with her.  Check out the sneak peeks from that shoot below: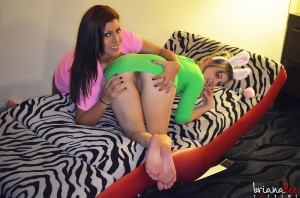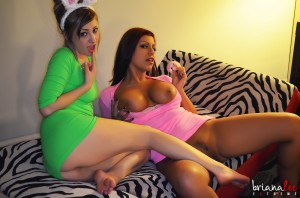 I also shot a new HD video for my Clips4sale store which will be going up very soon so keep an eye on my Twitter for that.  :)  But work wasn't the only thing that took me to Vegas this year, I was also celebrating my Birthday a little early as well.  :)  So on the Friday that I was there my friends and I went to see one of my most favorite DJ duos ever, Zeds Dead, at a show in Club Surrender.  I had a totally awesome night and I even got to meet them in person and chat to them for like 30 minutes!  OMG you have no idea what that meant to me!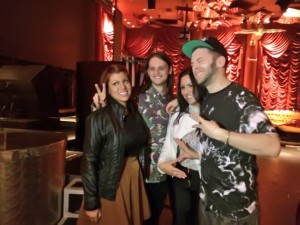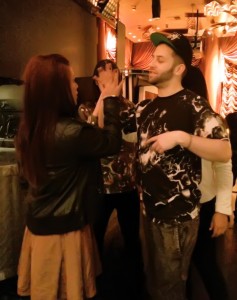 So all in all I had an awesome trip and I can't wait to go back!  :)
Remember it is my Birthday on Saturday (25th January) so if you do want to send me a gift or just a card you can through my Amazon wishlist here.  I always spoil back anyone that sends me anything so remember to send me an email at briana@brianaleeextreme.com so I can.  You can also use that email address if you are interested in purchasing any of my exclusive merchandise, 8 x 10s, Posters, Calendars, panties etc or to order a custom video.  :)
Much Love as always,
Bri xo
Just a small Christmas message from me to you.  :-)

Hey guys!
So as most of you will know I have be planning to attend the AVN Expo in Vegas in January which I have been super excited for….but now I am even more excited because I have officially signed up to work in the Clips4sale.com booth!!  I can't wait!  If you are planning on going, and you want to come and say hi, then the hours I will be there are:
Thursday 16th January – 4:00pm – 6:00pm
Friday 17th January – 3:00pm – 5:00pm
Saturday 18th January – 12:00pm – 2:00pm
Like I did at Exxxotica earlier this year I will be shooting some behind the scenes footage of both the convention and of the photo shoots I will have going on.
And speaking of photo shoots….ever wondered what it would be like to attend a professional solo or girl/girl photo shoot? Well now's your chance to do so!! On offer is the opportunity for you and a friend to attend a photo shoot featuring myself, Salina Ford, Jayla Diamond and maybe a couple more girls as well!  Check out the auction on Abibids here http://abibids.com/index.php/page,AuctionDetails/pid,50952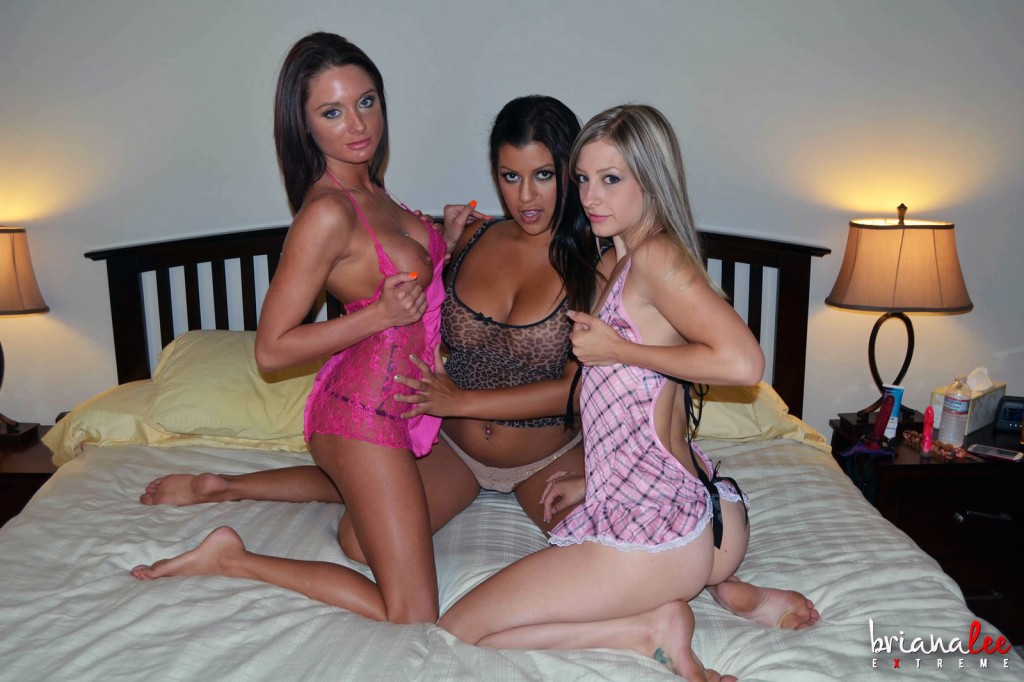 Come on you know you want to!  It's a once in a lifetime opportunity!  :)  Who wouldn't want to see gorgeous girls fucking each other live!!  Hehe.  ;)
Much love
Bri xo
Hey guys!
So as many of you probably know I have stepped up the amount of girl/girl content that I've been shooting recently.  Much to most of your appreciation I would imagine.  ;)  There are full HI-Res photo sets and HD videos already on my site with more on the way.
I have also been camming with the ever sexy and complete sweet heart Jayla Diamond on Streamate for the past couple of weekends as well.  So I thought I would share some sexy screen caps of what we got up to on cam and show those who missed them what they missed out on.  :)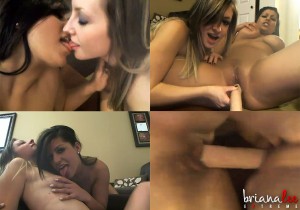 She has even made a couple of guest appearances in my weekly, hour long, member shows as well.  A preview of which is below.  Remember, all of my member shows are recorded and are available for download in the archive area of my site.  So you can watch them over and over.  :)
I hope you enjoy all the sexiness and I'll speak to you all soon!
Much Love,
Bri xo