Hey guys!
I am totally over the moon to have won the Best Cam Girl category in the Miss Freeones category for the 3rd time!  And 3 years in a row as well, the first time it has happened.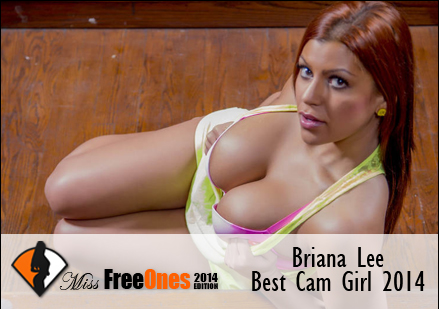 But of course I couldn't have done it without all of your support, so I just want to say a hugggeeee thank you to everyone that voted and supported me throughout the contest.  I've recorded a short thank you video as well which is below.  :)
Of course to thank you properly I have decided to give away 2 videos from my Clips4sale store for free!!  These can be downloaded here and here.  On top of that I will also be doing a free cam show  on Friday 17th October at 6:30pmEST, right before my member show.  And when I say they are free I mean free.  I will be doing them on Chaturbate.com which means you do not even have to sign up to be able to see the shows!!  The link to my profile on there is https://chaturbate.com/briana_lee  If you do want to become a member then you can sign up for free using my link here.
Also for the first time in almost a year I will also be doing cheap Gold Shows on Streamate most of the week.  This means you get a full show from me for just a few dollars.  Such a good deal.  :)  Use can use my link to sign up for them here.
Again a huge thank you for all your support guys.  It means the world to me to know that I have the kind of support that I do.  :-)
Hugs and kisses, Bri xo